GLAVNI SLOJEVI
Građevine, lokaliteti, krajobrazi, detalji…
Graditelji, sugovornici, istraživači…
Gradnja, obnova, istraživanja…
IZDVOJENE TEME - AKTUALNO
Istraživanje i obnova lokvi i bunara na
krškim planinama Hrvatske
Suhozidne građevine i krajolici upisani u
Registar kulturnih dobara RH
Profesionalni graditelji suhozida
PRIMJERI SUHOZIDNIH GEOPORTALA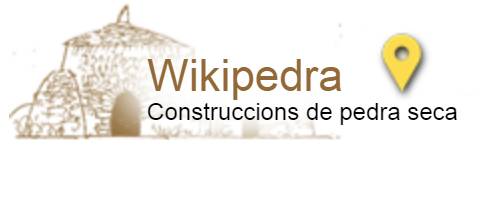 Suhozidna baština Katalonije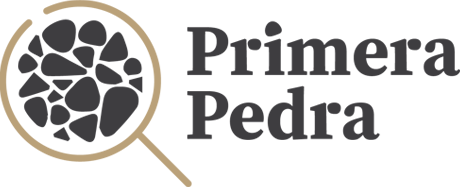 Suhozidna baština Andore
O nama
Suhozid.hr je otvoreni suhozidni geoportal.
Suhozid.hr su osmislili i njime upravljaju aktivisti s hrvatske suhozidne i geoinformacijske scene. Ovaj geoportal je pušten u rad u proljeće 2013. godine, a do danas je funkcionirao na različitim platformama: 2013.-2016. custom-made webgis, 2017.-2022. GIS Cloud te od veljače 2023. na Arches platformi.
Geoportal je otvoren za svaki prinos koji proširuje ili produbljuje sliku suhozidnih fenomena i njihovog rasprostiranja duž istočne obale Jadrana i njena zaleđa, od pojedinačnih kamenih detalja do čitavih krajolika. Osim materijalnih pojava zanimaju nas i ljudi i zajednice: nekadašnji i danas aktivni graditelji, sugovornici i proučavatelji te njihove aktivnosti vezane uz suhozidnu baštinu.
Sudjelovanje u radu ovog geoportala je moguće slanjem podataka e-mailom, ili putem web sučelja. Uz obaveznu fotografiju i točnu lokaciju dobrodošli su i drugi podaci: lokalni nazivi, dimenzije ili skice, podaci o graditeljima i nastanku, kao i o nekadašnjim i današnjim korisnicima. Napominjemo da činjenica da je neki objekt već unesen u popis ne predstavlja ograničenje: ponekad neka nova fotografija ili podatak može otkriti do sada nepoznatu, a vrijednu činjenicu o našem prostoru i njegovim graditeljima. Također, pozivamo zainteresirane da idejom ili komentarom doprinesu što funkcionalnijem popisu.
KONTAKT S PRIVATNIM VLASNICIMA
Ukoliko se ne slažete da vaša građevina bude javno vidljiva na Suhozid.hr, ili želite ispraviti neki podatak, molimo kontaktirajte nas na adresu vlasnik@suhozid.hr!
POŠTOVANJE ZA LJUDE I KAMEN
Poštujmo vlasništvo zbog kojeg je ova baština uopće nastala, kao i njene vlasnike (od kojih se ne da naći ni boljih vodiča). Također, obratimo pozornost na vlastitu sigurnost od ozljeda prilikom obilaska krajolika.
IZJAVA O ODRICANJU OD ODGOVORNOSTI
Uredništvo Suhozid.hr ni u kojem slučaju ne snosi odgovornost za eventualnu štetu nastalu neovlaštenim ulaskom na privatni posjed iz razloga posjećivanja ili unosa novih lokaliteta u popis, kao ni za eventualne ozljede nastale prilikom posjeta suhozidnim lokalitetima.
Uredništvo: Filip Šrajer (glavni urednik), Mislav Tovarac (admin), Andrija Vranić (developer), Jadran Kale (vlasnik domene), Julia Bakota Švencbir (koordinatorica),
Stalni sadašnji i bivši suradnici: Tanja Kremenić, Jelena Kulušić, Berislav Horvatić, Miran Križanić, Grga Frangeš, Goran Andlar, Filip Bubalo, Mario Zaccaria, Pavo Đukan, Anita Trojanović, Marija Sabelja,
i mnogi drugi koji su doprinijeli popisu.
Hvala svima!
---
About us (EN)
Suhozid.hr is an open dry stone heritage geoportal.
Suhozid.hr was created and is maintained by dry stone and geo-information enthusiasts. The geoportal was launched in the spring of 2013, and has since been hosted on a range of platforms:2013-2016 a custom-made webgis, 2017-2022 the GIS Cloud and since February 2023 the Arches platform.
This geoportal is open to any contributions that widen or deepen the knowledge on the dry stone buildings and their distribution along the Adriatic's east coast and hinterland, ranging from single wall details to entire landscapes. Besides material objects, we are interested in the people and their communities, including former and active builders, guides and researchers, all providing different perspective to our common dry-stone heritage.
You can participate in the community too, by sending the data by e-mail, or through our webmap interface. Besides the photo and an exact location, feel free to include additional data: local name, dimensions and sketches, information on builders and origin, former or present use and users etc. It doesn't matter whether something is already in the database: sometimes a new photo or a fact can reveal unknown and valuable facts about the space and its builders. We also invite everyone interested to contribute to better functionality of the database by providing a comment, or an idea on how we can improve it.
CONTACT INFO FOR THE OWNERS
If you don't want the building you own to be visible on Suhozid.hr, or if you want to correct some data, please write to vlasnik@suhozid.hr!
RESPECT FOR THE PEOPLE AND THE STONE
We respect the ownership, as the reason that this heritage was built, and respect the owners, who have proved to be invaluable field guides. Also, we take into account the risk to personal health and safety associated with visiing dry stone sites.
DISCLAIMER
Thw editorial board of Suhozid.hr can not be held responsible for any damages caused by unauthorized access to a private property for the reasons of visiting the dry stone buildings, or for any injuries suffered while visiting the dry stone sites.
Editorial board: Filip Šrajer (editor-in-chief), Mislav Tovarac (admin), Andrija Vranić (developer), Jadran Kale (domain owner), Julia Bakota Švencbir (coordinator),
Permanent collaborators (including former ones): Tanja Kremenić, Jelena Kulušić, Berislav Horvatić, Sanja Buble, Miran Križanić, Grga Frangeš, Goran Andlar, Filip Bubalo, Mario Zaccaria, Pavo Đukan, Anita Trojanović, Marija Sabelja,
And many others who contributed to the database.
Thank you all!
---